Show me a person who's 100 percent satisfied with their body all the time and I'll give you a million bucks. Seriously, I'll wait. The truth is we all — at one point or another — find something about our body to nitpick about, and nothing brings out more anxiety than trying on a bathing suit.
Wearing next-to-nothing around complete strangers might have something to do with it. I know I've never fully felt comfortable in a two-piece and some of it stems from not liking to show too much skin. String bikini? Pass. But I'd still like to find a suit that makes me feel my most me and luckily, there's not one swimsuit we all have to fit into. Try these tips for your body type, then choose a suit you feel confident in.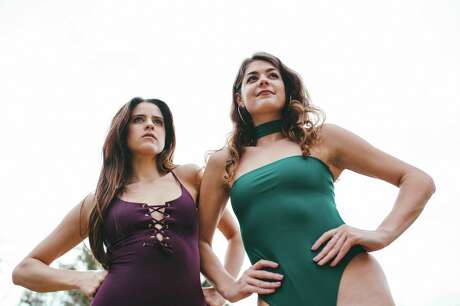 Photo: Kyle Loftus / Contributed Photo
For the curvy girl
Opt for a shape-hugging suit. Make sure the fit is right so it doesn't dig into your problem areas, causing dents or bulges where you don't want them. Instead, find a suit that will give you the necessary support with thicker straps and underwire so you don't feel exposed. Great options are fun bustiers or a deep V-neck one-piece. Ruching will hide problem areas and sculpt out your desired silhouette. If bold patterns don't scare you, details like this will focus on the areas you want to showcase.
Small chest
Not everyone wants to give the illusion of a bigger bust, but if you do, ruffles and slight padding can help you achieve this look. The best part about falling into this category is that you can pretty much wear any style and get away with it. Bandeau tops can get tricky for women with fuller chests but for you, they're the right amount of coverage and you don't have to worry about tan lines. Play with bold prints, too. Right now palm prints and polka dots are having a moment. They're fun and will balance you out.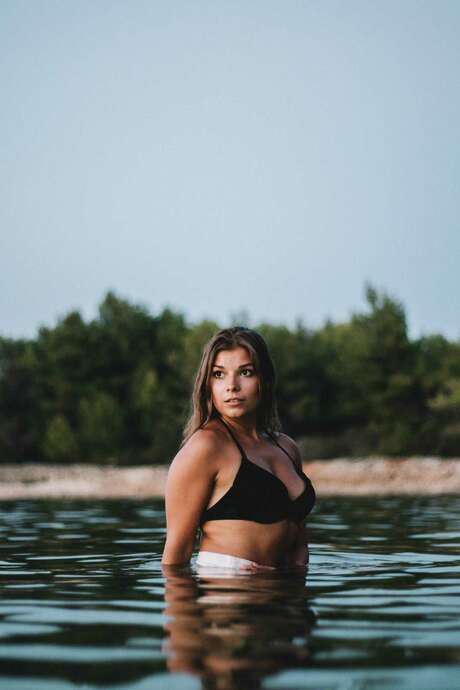 Photo: Ivan Dodig / Contributed Photo
Bigger bust
The first sign you're on the right track to finding the perfect suit is opting for tops that have an actual cup size. Shopping for tops that come in small, medium or large might not always give you the necessary support, let alone peace of mind a wardrobe malfunction won't happen. Bra-like tops and bathing suits with structure and strategically placed designs will help you feel comfortable and secure. Halter tops will keep everything in place. The best way to decide if the swimsuit is perfect is to move around a bit in the dressing room. Bend over, jump around, do whatever you have to do to make sure your purchase won't sit in the back of your drawer.
A little tummy
Details that take the focus away from the tummy area will be your best friend. Side cutouts or ruching direct the attention away from your problem area, and high-waisted bottoms that go above the belly button or a simple one-piece will camouflage and create a smoother shape. As a rule of thumb, dark colors should fall on your worry areas and any prints or bold colors go where you want the most attention.
Read Full Article
Straight up and down
Fake it till you make it is the name of the game. Embellishments are going to trick the eye into creating the silhouette you want, while fun cutouts or prints will place the attention where you want it. Narrower body types can pretty much wear anything, but color blocking, horizontal stripes and geometric shapes will add curves where you want them. I'd recommend shopping separates to find exactly what you're looking for and create the balance you want. Triangle tops and monokinis should be your go-to style.